We recognize that all our patients are unique and deserve to receive dental care that reflects their individual needs. Our experienced and talented dental team is committed to working with you and your family to create a comfortable, stress-free, and rewarding dental experience every time you visit our practice.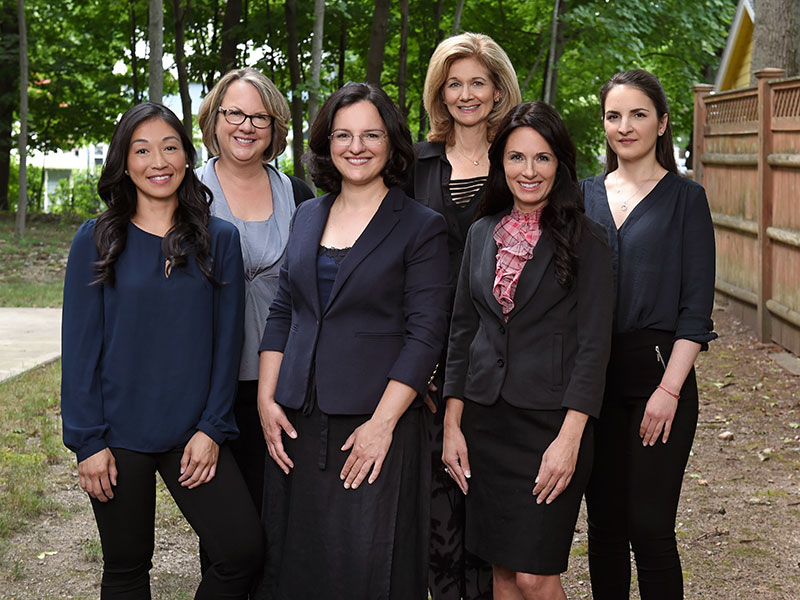 We are pleased to welcome you and your family, and we look forward to working with you.
---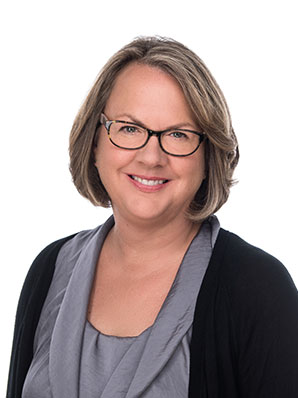 Andrea, RDH
Registered Dental Hygienist
Andrea is one of our registered dental hygienists. She brings over 20 years of experience of patient care, some of those by working in a pediatric and a periodontal specialty office, and she is licensed to administer local anesthesia. Andrea loves working in our office and interacting with our patients and her team friends. She is thorough, knowledgeable and has a gentle touch.
Academically, Andrea received a BA from Washington College in Maryland. She graduated from Forsyth School for Dental Hygiene with an AS from Northeastern University. During school, Andrea was elected into the Sigma Phi Alpha honor society.
Outside the office, Andrea enjoys spending time with her husband, Ben, their three sons, and their wheaten terrier, Finn. She loves Cape Cod beaches, being outside walking or biking, and reading mystery novels.
---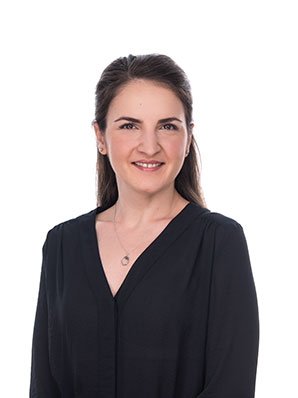 Ioana
Patient Care Coordinator
Ioana's welcoming smile and happy attitude has made her a favorite among patients. She is truly a people's person: she is friendly and positive, has a "can do" attitude, and will bend over backwards to help others and her team. Secretly, she admits to being a perfectionist. We all love working with Ioana: she's kind, funny, helpful, and personable.
Ioana grew up in Bucharest, Romania. Her true passion is music. She graduated as a valedictorian from the Romanian Conservatory with a major in musical interpretation-violin. In her spare time, she and her husband (also a trained musician) enjoy great music, traveling, and spending time with friends, family, and their cat.
---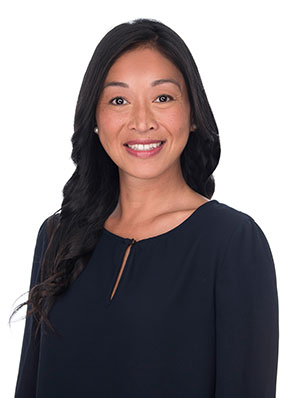 Keri
Dental Assistant
Keri is our experienced patient care coordinator who has now taken on the role of certified dental assistant. She is in charge of making sure patients are properly prepped for treatment and ensuring that the patient's experience in the operatory is a smooth and comfortable one. She is highly skilled in assisting with whitening, taking impressions, making temporaries and fabricating patients' appliances. She is also responsible for ensuring that our office adheres to the strictest infection-control procedures when preparing for our patients. Her gentle manner, bright and friendly attitude has made a favorite with our patients.
In her spare time, Keri spends time with her friends and family and loves the outdoors and traveling abroad. She is a sports fan (go Pats!) and adores her French bulldog.
---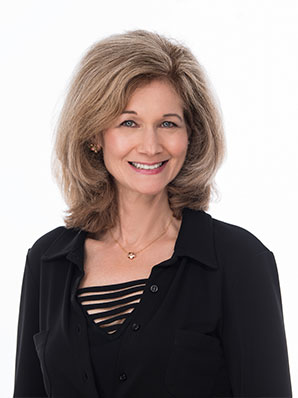 Stacy, RDH
Registered Dental Hygienist
Ms. Schwartz has more than 20 years of experience as a dental hygienist. She provided patient care for more than a decade at Northeast Dental Associates, under the supervision of Dr. Herbert Yolin.
Ms. Schwartz has extensive experience in preventive dental care. She has developed an expertise in non-surgical periodontal treatment. It is in this specific area that her knowledge sets her apart: She takes cultures of the periodontal pocket and analyzes them under the microscope, and, if needed, sends them to a microbiology lab for analysis and antibiotic sensitivity. She is proficient at irrigating the pockets with natural anti-microbial rinses, placing local antibiotics, and recommending appropriate products.